Artificial intelligence (AI) is changing the world as we know it.
AI is revolutionizing how we live and work, from self-driving cars to life-saving software at the click of a button. But with so many advancements happening at breakneck speed, it can take time to keep up with the latest and greatest in the field.
That's why we're here to share with you the top 70 business leaders in AI that you need to know about in 2023. These are the movers and shakers who are driving the industry forward and shaping the future of technology.
This list has everything from brilliant minds at cutting-edge startups to some of the biggest tech giants. So let's delve into it.
Deep learning AI leaders
Deep Learning is a subset of artificial intelligence that uses algorithms inspired by the human brain to recognize patterns and make predictions based on data. In this section, we will focus on the top leaders in this sector who are making breakthroughs that are revolutionizing the industry.
From individuals like Andrej Karpathy, Alex Krizhevsky, and Jeremy Howard to companies like Talentica and SoluLab, these are the foremost experts in deep learning.
Andrej Karpathy
Meet Andrej Karpathy, a prominent AI researcher and research scientist serving as the Director of AI at Tesla. He holds a Ph.D. from Stanford University and has previously worked at OpenAI. Karpathy is a well-known figure in the AI community, with significant contributions to computer vision and natural language processing (NLP).
His expertise has been instrumental in implementing advanced deep learning technologies for Tesla's autonomous vehicles.
Mike Tamir
Mike Tamir is an expert in data science and AI, having worked at reputable organizations such as Galvanize, Uber ATG, Capital One Labs, and InterTrust Technologies. He has experience in various roles, including Data Science Instructor, Director of Data Science, Principal Data Scientist, and Senior Data Scientist.
Tamir specializes in deep learning, NLP, and distributed scalable machine learning (ML) and has delivered data products for various use cases, including text comprehension and image recognition.
Jeremy Howard
Jeremy Howard is an AI researcher and data scientist who founded fast.ai, an organization offering free deep-learning courses. He has worked with major companies such as Google and Salesforce and was named one of the top 100 most influential people in data-driven business by DataIQ. On top of that, Howard has also been celebrated by Fast Company as one of its most creative individuals.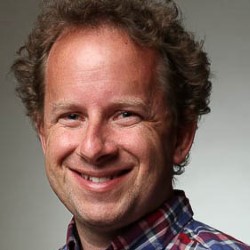 Geoffrey Hinton
Geoffrey Hinton, a professor at the University of Toronto and a Senior Fellow at Google Brain, is often called the "godfather of deep learning." He also led the charge developing artificial neural networks alongside Yann LeCun and Yoshua Bengio.
He has received numerous accolades for his work, including being named a Fellow of the Royal Society. Hinton has played a pivotal role in shaping the industry through digital transformation, and his contributions have been significant.
Talentica
Talentica is a software development company specializing in cutting-edge AI technologies, including deep learning algorithms. Established in 2003 by Nitin Shimpi and Vibhore Sharma, they work with clients across various industries, such as healthcare, finance, and e-commerce.
Their expertise in AI has earned them recognition by Clutch, a B2B rating and review firm, as one of the leading AI development companies.
https://www.linkedin.com/company/talentica-software/
SoluLab
SoluLab is an AI development company founded in 2013 that has worked with big companies like Disney and BMW. They specialize in deep learning algorithms for NLP, computer vision, and speech recognition.
SoluLab has been recognized as a top AI company by Clutch and GoodFirms as an excellent choice for businesses developing unique AI solutions.
Alex Krizhevsky
Alex Krizhevsky is a research scientist at Google Brain and a trailblazer in deep learning. He is most famous for his contribution to ImageNet, a massive image recognition competition, and a deep learning algorithm he assisted in developing won.
Krizhevsky's contributions to the field have been recognized as a Fellow of the Royal Society of Canada and has won many awards.
Healthcare AI leaders
Artificial intelligence revolutionized the healthcare industry. With AI-powered applications, medical professionals can make more accurate diagnoses, discover new drugs, and personalize treatment plans.
We get faster treatment, better outcomes, and lower patient costs. Let's see the top stars in this sector, such as Fei-Fei Li and Jimmy Lin, and ground-breaking companies like Freenome, Insitro, Paige.AI, and Owkin.
Fei-Fei Li
Fei-Fei Li, a professor of computer science at Stanford University, is definitely worth getting to know.
She's an expert in computer vision and co-created ImageNet, a groundbreaking tool. In addition, Li is passionate about ethical AI use in healthcare and promoting diversity in AI development.
She's a recipient of numerous awards, including being named one of Time Magazine's 100 most influential people and being elected to the National Academy of Engineering. Currently, she's leading human-centered AI research at Stanford.
Jimmy Lin
Jimmy Lin is a talented computer scientist passionate about using AI to improve healthcare. He has a Ph.D. from MIT and is a leading figure in personalized medicine, genomics, and healthcare AI. Lin founded the Rare Genomics Institute, a non-profit organization that uses AI and genomics to help patients with rare diseases.
He's won several awards, including the prestigious Lemelson-MIT Prize. Currently, he's focused on creating powerful AI tools for drug discovery and genomic analysis.
Freenome
Freenome, a biotech firm founded in 2014 by computer scientists Gabriel Otte and Riley Ennis, is revolutionizing cancer diagnosis with AI-powered blood tests. With over $500 million in funding, the South San Francisco-based company uses AI and genomics to create more precise and less invasive cancer tests.
Freenome's innovative approach has earned it a place on Fast Company's 2020 list of most innovative healthcare companies. By detecting cancer earlier, Freenome's advanced technology has the potential to save lives.
Insitro
Insitro, founded in 2018 by Daphne Koller, a MacArthur Fellow and computer science department professor, is a drug discovery firm using AI and ML to develop ground-breaking treatments for Alzheimer's and diabetes.
With over $600 million in funding, Insitro has been recognized as one of TIME Magazine's 100 Best Inventions of 2020. The company analyzes genomic and clinical data to identify new drug targets that can improve patient health.
Paige.AI
Paige.AI is a healthcare technology enterprise located in NYC that employs AI to aid pathologists in diagnosing cancer. A computational pathology specialist, Dr. Thomas Fuchs, founded the company in 2018 and has amassed over $125 million in funding.
Their platform analyzes pathology images using AI to provide pathologists with cancer diagnostic insights. In 2019, Paige.AI was celebrated in Time Magazine's 50 Genius Companies.
Owkin
Owkin is a French company founded in 2016 by Thomas Clozel, MD, and Gilles Wainrib, Ph.D., that's changing drug discovery and development using AI and ML. With over $100 million in funding and a team of 60 employees, Owkin's technology sifts through vast datasets to identify new drug targets, predict patient responses, and personalize therapies.
It was named one of MIT Technology Review's 50 Smartest Companies in 2020 and is working on creating new drug discovery and clinical trial models.
Machine learning AI leaders
Machine learning is the brain of machines. It's an AI subfield that allows devices to identify patterns in data and get better with time without needing explicit instructions. This section will introduce you to ML artificial intelligence leaders like Andrew Ng, Demis Hasssabis, Christian Guttman, Dima Turchyn, and Yann LeCun, plus companies making waves in this field, like AWS and DataRobot.
Demis Hassabis
Demis Hassabis is a British computer scientist and AI researcher who co-founded DeepMind, an AI research company. He is known for combining reinforcement learning and deep neural networks to create game-playing algorithms like AlphaGo. Hassabis has won several awards and is one of Time's 100 most influential people globally. He is now leading a team developing artificial neural networks and general intelligence systems, which could revolutionize numerous industries.
Christian Guttmann
Christian Guttmann is a renowned data scientist and ML researcher from Sweden. With a Ph.D. from the Royal Institute of Technology, he's been recognized as one of Europe's Top 50 Health Tech Influencers. His expertise spans various industries, including predictive maintenance, fraud detection, and AI-assisted healthcare.
As the Chief AI Officer at TietoEVRY, Christian Guttmann leads a team dedicated to developing innovative solutions for clients. He's been recognized with the IBM Big Data and Analytics Hero Award for his contributions to the field.
Dima Turchyn
Dima Turchyn, the Chief AI Officer at Symphony AyasdiAI, is an expert in ML and artificial intelligence. He's leading the charge in developing advanced AI solutions transforming the financial services industry.
Turchyn has a Ph.D. in Applied Mathematics from UCLA and has published many papers on machine learning and AI. Previously, he worked at CitiGroup, developing and implementing AI solutions for institutional clients, and as a data scientist and AI consultant with several other financial services companies.
Amazon Web Services (AWS)
Amazon Web Services (AWS) is a cloud computing platform founded in 2006, offering businesses AI and machine learning services. Its tools, such as Amazon SageMaker, Amazon Rekognition, and Amazon Comprehend, allow users to create and deploy large-scale ML models.
Recognized by Gartner as a leader in cloud AI developer services, AWS has the potential to revolutionize business operations. AWS is constantly developing new ML algorithms and tools to improve the accuracy and efficiency of its services.
DataRobot
Founded in 2012 by Jeremy Achin and Tom de Godoy, DataRobot is a top automated ML platform that makes it easy for businesses to build and deploy predictive models, regardless of their technical expertise.
Recognized as a Leader in the Gartner Magic Quadrant for Data Science and Machine Learning Platforms for two years, the company's platform has helped various businesses develop predictive models for fraud detection, customer segmentation, and much more.
Andrew Ng
Andrew Ng is a computer scientist and entrepreneur known for his contributions to machine learning. He co-founded Coursera, an online learning platform, and led high-profile AI initiatives such as Google Brain and Baidu's AI group. Ng's research has influenced deep learning, unsupervised learning, and reinforcement learning, earning him several awards, including the ACM Prize in Computing and the IEEE Neural Network Pioneer Award.
As the founder of Landing AI, Ng focuses on bringing AI to manufacturing while being involved in several other AI-focused projects and initiatives.
Yann LeCun
Yann LeCun, a distinguished AI researcher, is currently the Chief Scientist (AI) for Facebook AI Research and a Professor of Computer Science and Data Science at NYU. He is known for his deep learning and computer vision work, including developing the convolutional neural network (CNN).
LeCun's research includes unsupervised learning methods, natural language processing, and robotics. He has been recognized for his contributions with several prestigious awards, including the Turing Award in 2018. LeCun is currently working on enhancing the efficiency and performance of AI systems through deep neural networks.
Mosaic Data Science
Mosaic Data Science is a data science consulting firm founded in 2014 in Durham, North Carolina. Led by CEO Chris Cavanaugh and a team of 40 experts in areas such as predictive modeling, machine learning, and AI, the company aims to help organizations use data to solve complex problems and drive business growth with data analysis.
They have been recognized for their work in the field, including being named to the Inc. 5000 list in 2019 and the Triangle Business Journal's Fast 50 list in 2020. Some of their main projects include developing predictive models for healthcare, building predictive models for finance, and using data analytics to optimize manufacturing.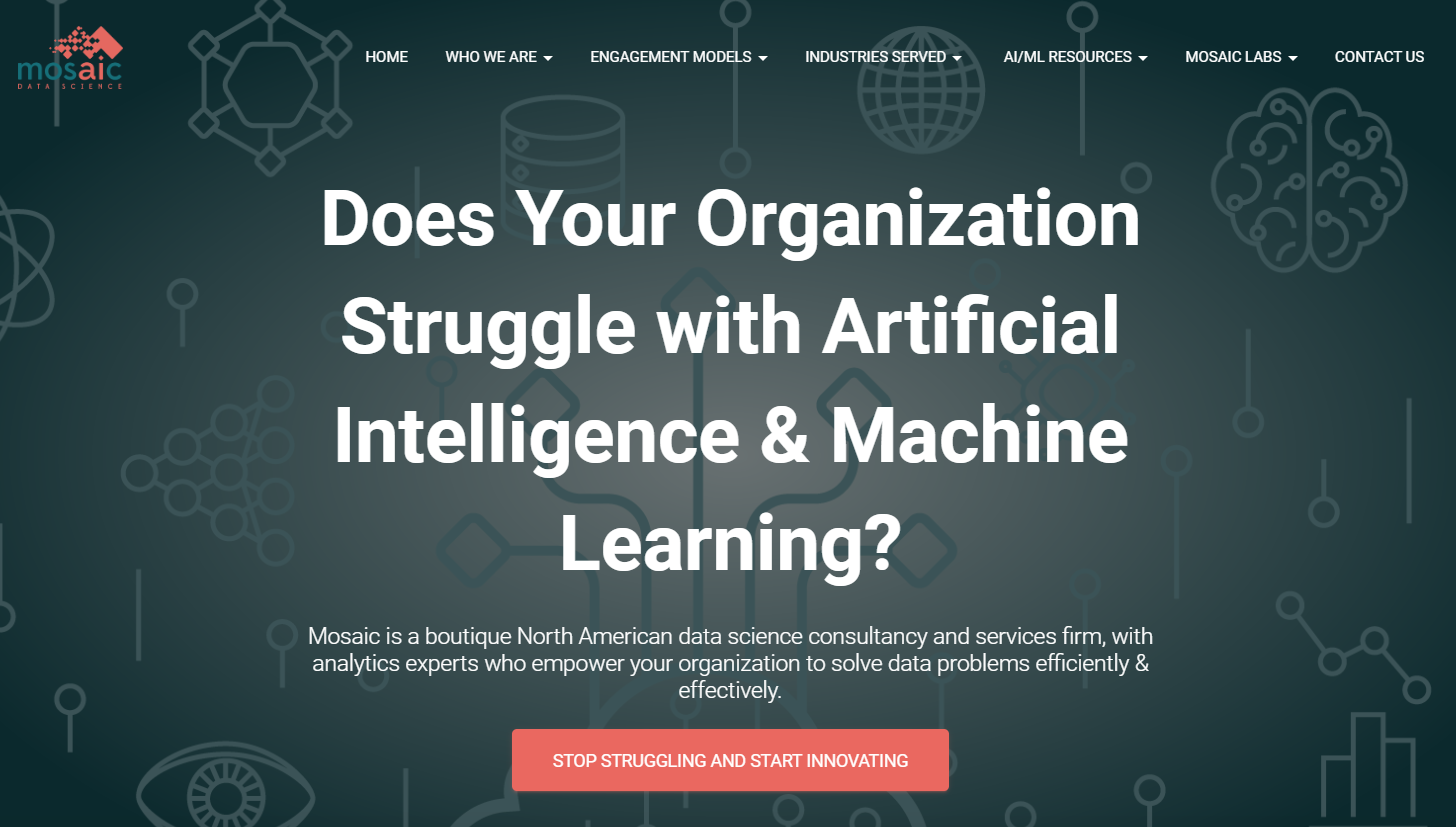 Environmental AI leaders
The environment is our most precious resource, and AI is stepping up to help protect it! From efficient monitoring to robust environmental data analysis, we can address environmental challenges like climate change, deforestation, and pollution. Who's leaving a mark on this field? Companies like SenSat, BBlue River Technology, Xanadu, Stem, Conservation Metrics, OceanMind, and ClaimateAI – that's who. Let's get to know them:
SenSat
SenSat is a UK-based tech company that creates digital replicas of the physical world using drones and sensors. Their platform helps construction, utilities, and infrastructure clients make better decisions with real-time data.
With their proprietary ML algorithm, SenSat can accurately analyze geospatial data to detect and classify objects. They were named one of the world's 100 most promising AI companies in 2020 by CB Insights. SenSat has the potential to transform industries with efficient and sustainable practices.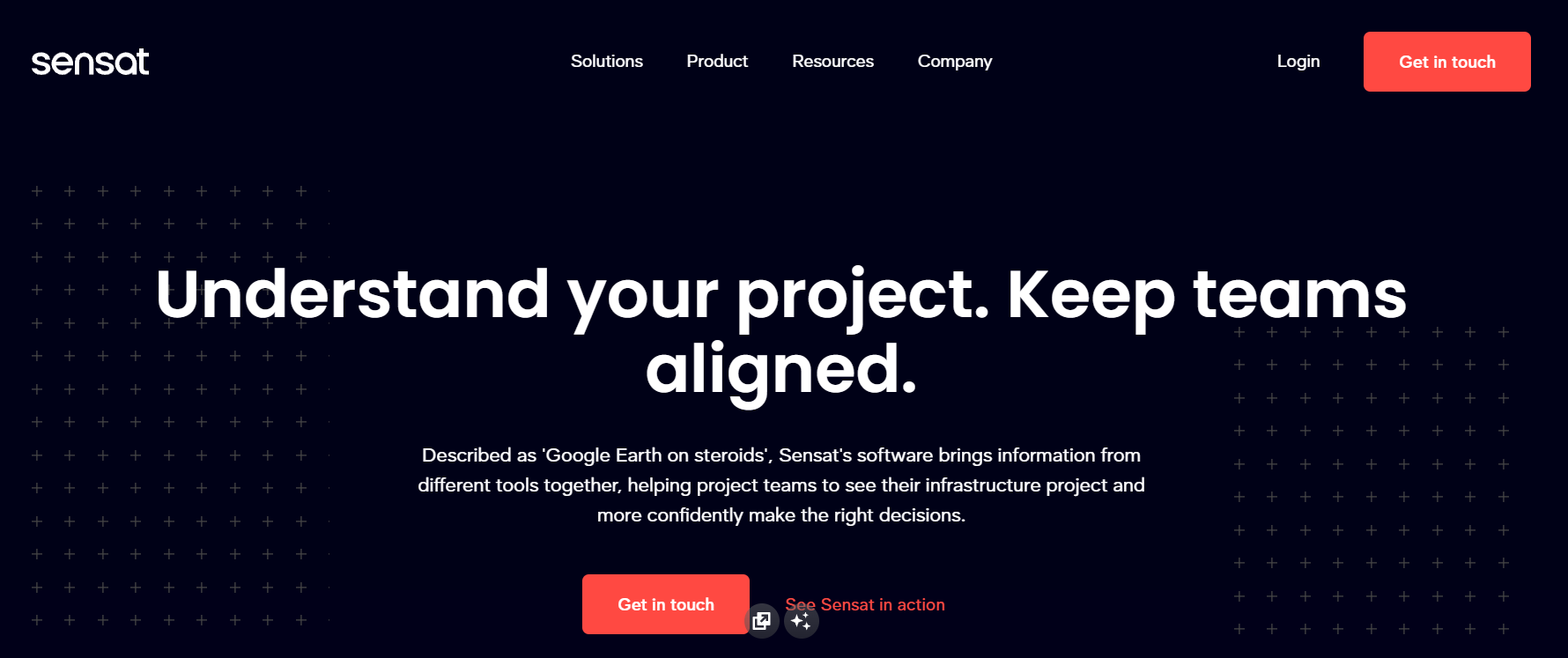 Blue River Technology
Blue River Technology, a California-based company, uses machine learning in agriculture to reduce waste and increase efficiency. John Deere acquired the company in 2017 and has since expanded globally. Blue River Technology's AI-powered tools for agriculture include a robotic lettuce weeding system that uses computer vision to identify and remove weeds accurately.
In 2019, Fast Company recognized them as one of the World's Most Innovative Companies. Blue River Technology's work has the potential to make agriculture more sustainable and efficient, reducing chemical use, water consumption, and labor costs.
Xanadu
Xanadu is a Canadian company that develops quantum and photonic hardware and software solutions to address sustainability issues. Founded in 2016, Xanadu has a team of experts in quantum computing, photonics, and software development.
The company's mission is to make quantum computing more accessible and help solve the world's most pressing problems, such as energy grid management and drug discovery. They offer open-source software platforms like Pennylane and Strawberry Fields for building, testing, and optimizing quantum algorithms.
Stem
Stem is a leading California-based company that provides intelligent energy storage systems for homes and businesses. Its AI and ML algorithms optimize energy usage, reducing costs and improving efficiency.
Stem's AI-powered energy storage systems have already made remarkable strides in the energy storage market, with deployments in over 850 sites across the US, Japan, and Canada, significantly reducing greenhouse gas emissions.
Conservation Metrics
Conservation Metrics, founded in 2012 by Dr. Jeff Langholz and Dr. Brady Mattsson, applies machine learning and data analysis to help conservation organizations assess their impact.
They created tools like the Metrics for Management framework and Conservation Planning Database, working with organizations like The Nature Conservancy and WWF. Conservation Metrics was recognized in 2021 by Fast Company as one of the Most Innovative Companies in the AI category.
OceanMind
OceanMind is a non-profit organization that uses advanced technologies to combat illegal fishing, a severe threat to the oceans' health and sustainability. Founded in 2015 by marine biologists and technology experts, including founder Nick Wise, OceanMind comprises marine and data scientists and tech experts.
Their AI and satellite technology help monitor fishing activities, identify illegal fishing practices, and protect marine ecosystems. OceanMind's work has been consistently recognized, including being a finalist in the IBM Watson AI XPRIZE competition.
ClimateAI
ClimateAI is an innovative startup that helps companies and governments mitigate climate risk by leveraging the power of AI. Co-founders Ankur Desai and Eric Gimon, both climate science PhDs, use deep learning to analyze climate data and provide insights into the potential impact of climate change on sectors like energy, agriculture, and real estate.
ClimateAI's advanced models have received funding from organizations like the National Science Foundation, Environmental Defense Fund, and Techstars. By providing critical insights, ClimateAI is helping stakeholders prepare for the future and make informed decisions amidst the pressing issue of climate change.
Educational AI leaders
Artificial intelligence is transforming the education sector in various ways, such as personalized learning, intelligent tutoring systems, automated grading and feedback, and more features making everything flow better. This section will introduce some leading companies and individuals driving innovation in educational AI. Let's meet Kris Kashtanova, Sebastian Thrun, Steve Nouri, and Yoshua Bengio and companies Duolingo, Edmentum, and ChatGPT.
Kris Kashtanova
With an approach to learning about AI that's accessible to everyone, Kris Kashtanova is helping AI users, from experts to beginners, embrace AI through her useful tutorials. Currently working as both an AI consultant and AI educator based out of New York, Kris Kashtanova has had many roles in the world of AI. From being an AI researcher at BOOM Interactive Inc. to Head of Product – AI for Mini Studio AI, a company that uses AI to bring children's drawings and art to life, she has tons of experience. It's this experience that has led her to become an AI influencer and make AI easy to understand for the average person.
In addition to her tutorials, Kris is at the forefront of exploring the copyright issues for AI-generated images. Although her recent court case did not grant copyright privileges for her own AI-generated images, she's asking the questions to ensure guidelines will be set in this emerging field.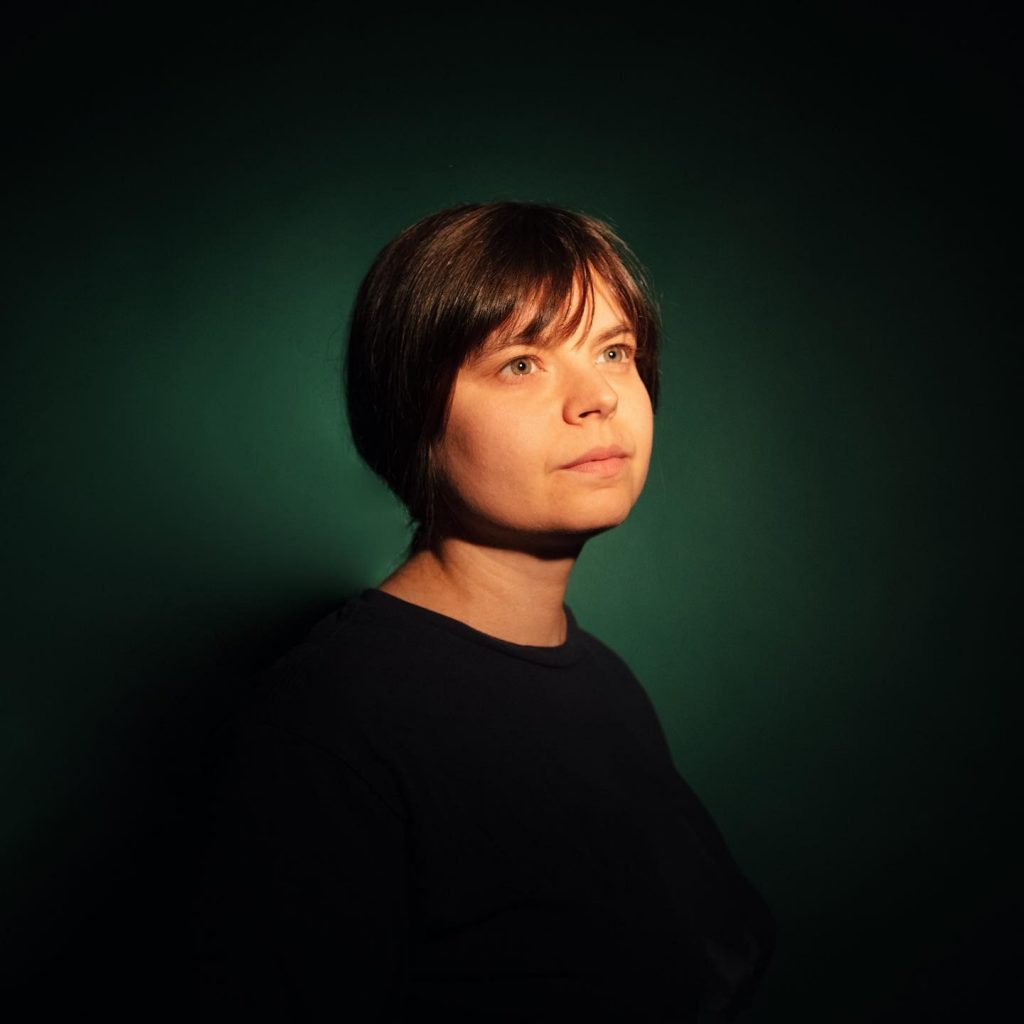 Sebastian Thrun
Sebastian Thrun is a well-known computer scientist, roboticist, and founder of Udacity, an online education platform. He also co-founded Google X and Waymo, both known for innovative technology and self-driving cars. He earned a Ph.D. in computer science from the University of Bonn and is a member of the National Academy of Engineering.
Thrun's work on self-driving cars made him renowned in robotics and AI. His research focuses on machine learning, AI, and online education, revolutionizing transportation and education industries.
Yoshua Bengio
Yoshua Bengio is a prominent computer scientist and professor at the University of Montreal and co-founder of MILA, one of the largest research groups in deep learning.
He is renowned for his contributions to deep neural networks, including the LSTM network and Attention mechanism. Bengio received the Turing Award in 2018 and is exploring new unsupervised and representation learning methods. He also advocates for ethical AI, stressing the need for transparent and fair AI systems.
Steve Nouri
Another passionate AI educator, Steve Nouri is an enthusiastic data scientist and public speaker based in Sydney who has been named on multiple lists, like the Top 20 Data Pros by AI Journal 2021 and the Top 21 Influencers in Data for 2021 by Rivery. Among Steve's current projects is the company he founded called AI4Diversity, which is a non-profit that aims to unite diverse communities through AI learning. While he's not working on this initiative, he works using his education from the University of Technology Sydney and MIT Sloan School of Management, plus his extensive AI experience as the Chief AI Evangelist at Wand.ai.
Duolingo
Anyone who's tried to learn a new language may already be familiar with Duolingo. This popular language-learning app was created in 2011 by Luis von Ahn and Severin Hacker. The app offers courses in more than 40 languages and helps users improve their language skills in grammar, vocabulary, pronunciation, and comprehension.
It's designed for beginners and advanced learners and has social elements like clubs and competitions. Duolingo has received many accolades, including being named one of Fast Company's Most Innovative Companies in Education.
Edmentum
They're a top-notch educational technology company that provides personalized learning solutions for K-12 education. With a history dating back to 1960, Edmentum has been dedicated to creating innovative and effective teaching and learning solutions.
The company has won several awards for its online programs, including the CODiE and EdTech Digest awards. Edmentum has also published research on the effectiveness of online and personalized learning solutions. They're a leader in their field and are working on research to continue improving their customized learning solutions.
ChatGPT
Probably the star of AI for the layperson, ChatGPT is a state-of-the-art language model that has taken the world by storm. Developed by OpenAI, it's based on the impressive GPT-4 architecture, with a whopping 175 billion parameters, making it the most prominent language model available.
This massive size enables ChatGPT to excel in various NLP tasks, from generating text to language translation and answering questions. Moreover, it has achieved remarkable accuracy scores in multiple benchmarks, such as SQuAD and SuperGLUE.
Financial AI leaders
The financial world is buzzing with AI, and it's not hard to see why! The finance industry is transforming with AI-powered automation, data analysis, and personalized services. Some companies and leaders are pushing the boundaries of what's possible in finance.
We'll introduce you to innovative companies like Ant Financial, Quovo, Kensho, WealthFront, CleoAI, HighRadius, and Numer.
Ant Financial, typically called Ant Group, is a subsidiary of Alibaba and provides personalized financial services using AI through its AliFinance platform. The platform analyses customer data to provide customized investment advice and credit recommendations.
In addition, they offer several benefits, including mobile payments, insurance, and wealth management. Ant Financial's innovative use of technology has helped it become one of the world's largest fintech companies, valued at over $150 billion.
Quovo
Quovo, founded by Lowell Putnam and Michael Del Monte in 2010, is a data platform that provides fast and accurate account aggregation and financial data services to financial institutions.
By using ML to analyze data, Quovo enables financial institutions to make informed decisions. In 2019, Plaid acquired Quovo, and since then, Quovo has continued to offer valuable insights by publishing reports on economic trends and customer behavior, including its "Wealth of America" report.
Kensho
Kensho is a machine learning and analytics platform for financial institutions. It analyzes large amounts of data and provides valuable insights. Kensho uses natural language processing, allowing users to ask questions in plain English.
It was founded in 2013 by Daniel Nadler and acquired by S&P Global in 2018. Kensho has published reports on financial trends and predictions, like the China Trade Impact report. The company continually improves its algorithms and expands the platform's capabilities to provide even more valuable information.
Wealthfront
Wealthfront is a robo-advisory platform that uses AI to provide personalized investment advice. Founded by Andy Rachleff and Dan Carroll in 2008, Wealthfront manages portfolios based on each client's goals and risk tolerance.
Wealthfront is a leader in the robo-advisory space, using AI to optimize portfolios for tax efficiency and risk management. With over $25 billion in assets under control, Wealthfront is an excellent example of personalized financial advice at scale.
Barnaby Hussey-Yeo (Cleo AI)
Cleo AI is a Fintech firm with an AI-powered chatbot to help users manage their finances. Its founder, Barnaby Hussey-Yeo, has an Economics degree from the University of Bristol and has been recognized as one of Forbes' 30 Under 30 in finance.
Cleo AI's chatbot uses NLP and ML to track spending, set savings goals, and manage finances. Besides that, the firm is exploring new AI methods to improve financial management.
HighRadius
HighRadius is an enterprise software firm that uses AI to automate receivables and treasury processes. It was founded in 2006 by Sashi Narahari, a tech entrepreneur with over 25 years of experience in software development and business management.
HighRadius's AI and ML algorithms optimize working capital management, cash forecasting, and credit management processes. Forbes named HighRadius one of the world's top 100 AI companies in 2020, and the firm has filed several patents related to its AI algorithms. They've helped businesses save money and improve efficiency.
NumerAI
Numer.AI is an innovative platform that utilizes AI to automate financial processes for businesses. It was founded in 2018 by Justin Jiang and Anant Kale and is powered by ML algorithms that automate invoice processing, expense management, and accounts payable and receivable tasks. By integrating with various accounting software and financial systems, Numer.AI helps businesses save valuable time and money. Their success is evident in their $10 million Series A funding raised in 2020.
Robotics AI leaders
Robotics is a field of AI that focuses on creating robots that can perform tasks on their own. With the use of robotics, various industries have experienced a significant increase in efficiency and productivity. The reason is simple: robotics is revolutionizing the game! Introducing the leaders in this field: CloudMinds, Smart Eye, Vicarious, Steve Shwartz, Rethink Robotics, Boston Dynamics, and Hanson Robotics.
CloudMinds
CloudMinds is a global leader in developing cloud-based intelligent robots. Founded in 2015, their robots use AI and ML to perform tasks autonomously. For example, their healthcare robot helps patients in hospitals and nursing homes.
They've dedicated themselves to developing advanced robots capable of complex tasks and expanding their solutions to new industries. CloudMinds technology is used worldwide, and they're at the forefront of robotics AI.
Smart Eye
Smart Eye is a Swedish company that develops AI-powered eye-tracking tech for the automotive and aviation industries. Founded in 1999, its advanced technology uses artificial intelligence and ML algorithms to track eye movements accurately.
They're expanding into healthcare and entertainment. As a leading company in AI-powered eye-tracking, Smart Eye is constantly pushing boundaries and making significant contributions to this field.
Vicarious
Vicarious is a private artificial intelligence research company founded in 2010 by Dileep George and Scott Phoenix. They specialize in creating general AI that can reason like humans, yielding impressive results. Their visual perception system, for instance, surpasses human accuracy in recognizing objects.
Additionally, they've developed algorithms to control robotic hands and other complex systems. As a pioneering general AI research leader, Vicarious has the potential to revolutionize many industries.
Steve Shwartz
Steve Shwartz earned his Ph.D. in Cognitive Science from Johns Hopkins University, where he began his AI research and taught Statistics at Towson State University. He joined the Yale University faculty as a postdoctoral researcher in Computer Science, then helped start Cognitive Systems, one of the first AI companies, which went public in 1986.
He later began Esperant, which produced a leading Business Intelligence product in the 1990s. As an early AI researcher and statistician, Steve is a successful serial software entrepreneur and investor who uses his unique perspective to demystify AI for the general public.
Rethink Robotics
Rethink Robotics was founded in 2008 by Rodney Brooks, co-founder of iRobot and former director of MIT CSAIL. Their flagship product, Baxter, is a collaborative robot named one of Time Magazine's Best Inventions of 2012.
In the same way, they have conducted extensive research in robotics and machine learning and work with universities and organizations. Their latest robot, Sawyer, is designed for smaller workspaces and is more efficient than Baxter, helping to increase productivity.
Boston Dynamics
Boston Dynamics is an American engineering and robotics design company that was founded in 1992. They are known for developing some of the world's most advanced robots, including Atlas, Spot, and Handle. These robots have been used for search and rescue operations, military operations, and industrial automation.
In 2020, Boston Dynamics was acquired by Hyundai. Over the years, Boston Dynamics received numerous awards, including the DARPA Robotics Challenge in 2015.
Hanson Robotics
Hanson Robotics, a Hong Kong-based engineering and robotics company founded by Dr. David Hanson in 2005, is known for creating realistic humanoid robots powered by AI. Their robots can understand human speech, recognize faces, and hold conversations.
Dr. Hanson previously worked as a Walt Disney Imagineer, where he developed the first autonomous character based on Albert Einstein. The company's humanoid robot, Sophia, can interact with humans and is used in various industries worldwide. In addition, Hanson Robotics is improving its AI algorithms to create more human-like interactions and developing robots for education and entertainment.
Transportation AI leaders
Artificial intelligence is increasingly integrated into the transportation industry, from autonomous vehicles to logistics and route optimization. These AI solutions can potentially revolutionize how we move people and goods, making transportation safer, more efficient, and more sustainable.
Key players in this sector include Palmer Luckey, Brian Schimpf, Nuro, Orbital Insight, Aeye, Daimler AG, and Aurora.
Palmer Luckey
Palmer Luckey is an American entrepreneur known for co-founding Oculus VR, which develops virtual reality technology. He played the role of an AI leader in developing the Oculus Rift, a popular VR headset, and has been named one of Time Magazine's 100 most influential people worldwide.
Luckey runs Anduril Industries, a defense technology company that develops autonomous systems for national defense applications, including border security and surveillance.
Brian Schimpf
Brian Schimpf, Co-Founder and CEO of Anduril Industries, is a defense technology expert with a computer science and electrical engineering background from MIT. Before founding Anduril, Schimpf led the development of data integration and analysis products for government organizations as Director of Engineering at Palantir Technologies. Today, Schimpf is at the forefront of developing innovative defense technology solutions at Anduril, making waves for its ground-breaking approaches to addressing military and national security challenges.
Nuro
Nuro is a tech company that develops self-driving vehicles for delivering groceries, meals, and retail items. Founded by ex-Google engineers in 2016, the cars use sensors, cameras, and lidar (light detection and ranging) to navigate public roads safely.
Nuro received over $1.5 billion in funding from investors, including SoftBank and Greylock Partners. They are developing ML algorithms for decision-making and perception.
Orbital Insight
Orbital Insight is a geospatial analytics company that uses AI and ML to provide real-time insights into global economic trends, supply chain performance, and asset utilization. Founded in 2013 by former NASA scientist James Crawford, Orbital Insight has developed AI-powered solutions for supply chain optimization and real-time tracking of assets.
As a result, many Fortune 500 companies have adopted Orbital Insight's solutions and improved supply chain operations. The company is now focused on expanding its solutions for smart city transportation management.
AEye
AEye (clever name, right?) is a leading company that specializes in developing perception systems for self-driving cars. Their technology uses a combination of AI, computer vision, and robotics to quickly and accurately detect road objects and hazards, ultimately improving safety.
AEye was founded in 2013 by Luis Dussan, a seasoned tech professional with a Ph.D. in Electrical and Computer Engineering. AEye aims to continue enhancing the scalability and performance of its perception systems, including solutions for severe weather conditions.
Daimler AG
Daimler AG, the company that owns Mercedes-Benz, is investing heavily in AI to enhance safety, production, and customer satisfaction. Their AI-powered advanced driver assistance systems (ADAS) are already installed in over 1 million vehicles around the world.
By using AI to forecast demand and optimize production schedules, Daimler AG has decreased production time by 10%. They've also implemented chatbots and virtual assistants that have supported more than 2 million customers. To bolster their AI research and development, Daimler AG employs over 2,500 data scientists and engineers.
Aurora
Aurora is a company that's using self-driving technology to transform transportation. It was founded in 2017 by former executives from Google, Uber, and Tesla and partners with Hyundai, FCA, and Amazon. With its co-founders' extensive experience in autonomous driving, Aurora is developing an entire self-driving system that uses machine learning to analyze data from vehicle sensors. They focus on deploying autonomous driving tech for commercial vehicles like trucks and delivery vans.
Artificial intelligence in entertainment
As technology advances, AI is revolutionizing the entertainment industry with its ability to provide personalized recommendations and generate content. This section will showcase top AI leaders making significant contributions to the entertainment industry. These include Rana el Kaliouby, Kate Crawford, SoundHound, Discord, Netflix, Google DeepMind, and Unity Technologies.
Rana el Kaliouby
Rana el Kaliouby is an AI scientist, entrepreneur, and co-founder and CEO of Affectiva. She has a Ph.D. from Cambridge and a postdoc from MIT. In 2018, she was named by Forbes Middle East as one of the most influential businesswomen in the region. Her research focuses on developing and implementing AI that can understand human emotions through facial expressions and tone of voice.
This technology has various applications, including market research and mental health monitoring. Currently, she is developing AI to understand complex human emotions and interactions.
Kate Crawford
AI has long been in the media we watch and the books we read, but in Kate Crawford's book, Atlas of AI: Power, Politics, and the Planetary Costs of Artificial Intelligence, the author explores the sometimes forgotten downside to all this innovation. In 2021, Atlas of AI was named among the best books on technology, and she spent over 10 years researching the topic.
While most (if not all) of the other companies and individuals on our list are staunch supporters of AI, it's important to also recognize the challenges and knock-on effects AI can have in society.
As for Crawford's qualifications and experience, she is a Research Professor at USC Annenberg and a Senior Principal Researcher at Microsoft Research Lab – NYC. At the École Normale Supérieure in Paris, she also leads the Foundations of Machine Learning working group.
SoundHound
SoundHound, headquartered in Santa Clara, California, was founded in 2005 by Keyvan Mohajer and James Hom. The company secured its initial funding in 2006 from Global Catalyst Partners and TransLink Capital. SoundHound has raised over $215M from diverse investors.
SoundHound's Houndify platform, used by companies like Mercedes-Benz and Pandora, employs advanced natural language processing to create voice assistants and chatbots. The company is dedicated to improving its speech recognition and NLP algorithms to make its technology even more advanced and intuitive.
Discord
Discord is a popular gaming communication platform established in 2015 by Jason Citron and Stanislav Vishnevskiy. It uses advanced AI technology to provide users with a seamless experience, including real-time voice and text chat and the ability to share videos and images.
Additionally, the platform has integrated AI-driven features, such as noise suppression and echo cancellation, enhancing voice communication quality. It also utilizes machine learning algorithms to detect and remove harmful content, making it a safer user environment.
Netflix
Who doesn't know Netflix at this point? This streaming service, with 200 million subscribers, has a presence in 190 countries. It started as a DVD-by-mail service in 1997 but now creates its own content. AI helps Netflix enhance the user experience and content in several ways. Their recommendation algorithm analyzes user behavior and provides personalized suggestions. AI also optimizes content delivery to improve streaming quality and reduce buffering. As a result, Netflix delivers a seamless user experience with high-quality content thanks to AI.
Google DeepMind
DeepMind is a London-based AI research lab, established in 2010, that has revolutionized the AI industry. They achieved historic victories against pro-Go players with AlphaGo, among other ground-breaking accomplishments. DeepMind's research has various applications, including healthcare, energy efficiency, and gaming.
The company is a leading AI lab that advances machine learning by developing AI systems capable of solving complex problems with limited human supervision.
Unity Technologies
Unity Technologies is a game development and virtual/augmented reality leader founded in 2004. Their platform enables developers to create immersive experiences with cutting-edge technologies.
One of their standout features is the Unity Machine Learning Agents (ML-Agents), which allows developers to incorporate machine learning into their games and simulations. Unity has received several recognitions for innovation and has been named a Top Innovator by MIT Technology Review and Fast Company.
Security AI leaders
Many individuals and organizations have concerns about the security of their personal information and safety. Fortunately, AI exists. These AI-powered solutions can detect and prevent cyber-attacks and analyze and predict potential security risks. From individuals like Gertjan Boulet and Ashish Tandon to companies like DataVisor, Yitu Technology, Big Panda, SightLogix, and ZeroEyes, let's take a closer look at the leaders in this category:
Gertjan Boulet
Gertjan Boulet is a cybersecurity expert and the CTO of Secure Code Warrior. With a Master's degree in Computer Science and previous experience working for IBM, Boulet has been recognized as one of the Top 100 Cybersecurity Influencers by Onalytica.
His expertise has helped improve AI software application security and reduce cyber attack risks. Boulet is developing tools and training programs to enhance security posture, enabling organizations to strengthen security measures.
https://www.linkedin.com/in/gertjanboulet/
Ashish Tandon
Ashish Tandon is a first-generation entrepreneur with a successful track record in technology and business. He's the CEO and Founder of Indusface, an award-winning Application Security company serving 3000+ global customers with a multi-million dollar ARR. He has a Bachelor of Electrical Engineering degree from MS University and has completed IIM Ahmedabad's Executive Program on Management.
Indusface, the company he founded, integrates AI-powered technology into its Application Security platform, providing comprehensive security solutions for web applications using machine learning algorithms to identify and respond to emerging security threats in real time.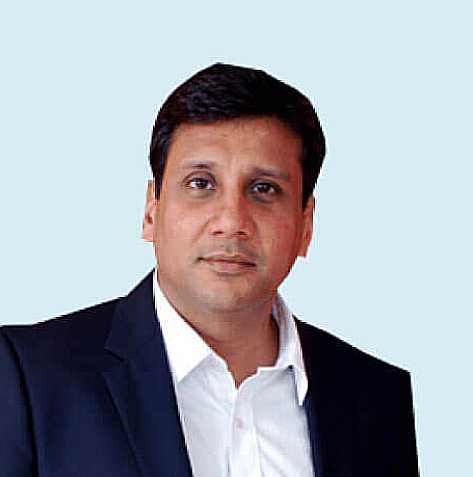 DataVisor
DataVisor is a leading fraud detection company that utilizes AI to identify fraudulent activities in real time. The company was founded in 2013 by cybersecurity experts Yinglian Xie and Fang Yu and has received numerous awards and recognitions for its innovative solutions.
DataVisor's unique algorithm, "Unsupervised Machine Intelligence" (UMIN), enables the company to detect fraud without prior knowledge of the specific fraud types. Their solutions are utilized worldwide across various industries, including financial services, e-commerce, social media, and gaming.
Yitu Technology
Yitu Technology is a Chinese company specializing in facial recognition and computer vision. The company, founded in 2012 by Leo Zhu, has received numerous awards for its innovative solutions. Its facial recognition technology is used worldwide across multiple industries, including law enforcement and finance.
Yitu Technology continually develops more advanced solutions to perform tasks more accurately and efficiently, enabling the company to expand into new sectors.
Big Panda
Big Panda is an autonomous operations platform using artificial intelligence and machine learning to help IT teams quickly detect and resolve IT incidents. The company is led by CEO and co-founder Assaf Resnick, who holds a Bachelor's degree in Computer Science from the Technion – Israel Institute of Technology and was named on Forbes' 30 Under 30 in Enterprise Technology in 2021.
Big Panda's platform leverages machine learning algorithms to analyze IT incidents and identify patterns, providing recommendations for resolution and automating the process.
SightLogix
Founded in 2004, SightLogix uses AI and machine learning to detect security threats in outdoor areas. The company is led by CEO John Romanowich, who has an electrical engineering background and executive experience at Lucent Technologies and Sarnoff Corporation.
SightLogix's security systems can detect and classify outdoor threats in real time and promptly alert security personnel. The company's services safeguard airports, borders, and critical infrastructure.
ZeroEyes
ZeroEyes is a Philadelphia-based security company that utilizes AI to detect potential threats in schools and businesses. The team comprises former law enforcement and intelligence personnel who have developed an AI platform to identify firearms and alert the authorities in real time.
This startup has received recognition, including the Best Artificial Intelligence Startup award at the 2019 Philly Timmy Awards. Their real-time threat detection technology benefits public spaces like schools and hospitals.
How AI technology advances are shaping the future
The advancements made in artificial intelligence technology have significant implications for the future of numerous industries. We can expect continued growth and progress in these fields thanks to the innovative work of AI leaders and companies across healthcare, finance, security, robotics, and environmental industries.
The potential benefits of AI are vast, and we're only beginning to scratch the surface of what's possible. So let's continue to keep an eye on these leaders and their groundbreaking work as we shape the future together.